STAR Island buildings are finished with James Hardie siding. Unlike many other siding and sheathing products, Hardie provides STAR Island with a very stable and consistent material in a harsh and volatile climate. It resists insects, it's very easy to work with, even if the material has been exposed to rain or high humidity. Its stability also allows for better and longer paint finish. Since it is a cement-based product, it also offers a level of fire resistance and strength that other products our team considered could not match. Additionally, it ships in a very compact and efficient manner and each piece is consistent in shape and finish. With all these reasons combined, James Hardie was an easy choice for our sustainable project, helping us build structures that are not only environmentally friendly but that will also last.

Franklin Electric is a global leader in the production and marketing of systems and components for the movement of water and automotive fuels. Recognized as a technical leader in its products and services, Franklin serves customers around the world in residential, commercial, agricultural, industrial, municipal, and fueling applications. Franklin Electric provided our project with the Fhoton SolarPAK, an innovative solar water pumping system designed for rugged environments. This system was crucial for STAR Island to keep a high output of water while requiring minimum maintenance, a very important feature in a remote environment such as ours, providing reliable and efficient water management that helps STAR Island's off-grid mission.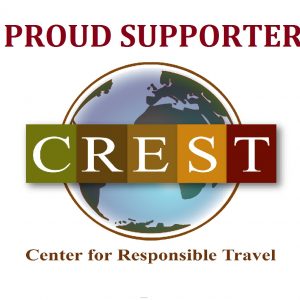 The Center for Responsible Travel (CREST) is a unique policy-oriented research organization dedicated to increasing the positive global impact of responsible tourism. CREST assists governments, policy makers, tourism businesses, nonprofit organizations, and international agencies with finding solutions to critical issues confronting tourism, the world's largest service industry. CREST provides interdisciplinary analysis and innovative solutions through research, field projects, publications, consultancies, conferences, courses, and documentary films, recognizing tourism's potential as a tool for poverty alleviation and biodiversity conservation.