STAR Island Bahamas is a private paradise conveniently located near everything you need for a unique Bahamas experience. We are located about 3-miles West of Harbour Island in North Eleuthera. Our guests are only a quick 15-minute boat trip from famous pink sand beaches, restaurants, shops and more.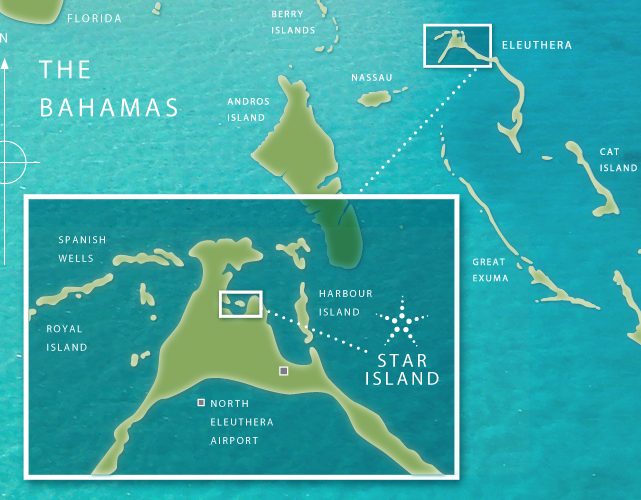 Arriving by Air
Private Flights – STAR Island has an exclusive partnership with Tropic Ocean Airways, a seaplane company based in Ft. Lauderdale offering door-to-door services to our guests. Their eco-friendly seaplanes land on our beaches for a truly private experience.
Scheduled Flights – STAR is located near North Eleuthera International Airport (ELH). From the US, flights depart daily from Ft. Lauderdale, Miami and Nassau. From Europe, London Heathrow Airport (LHR) offers non-stop flights to Nassau (NAS). From Nassau, North Eleuthera is a quick 20 minute plane ride away. For more information, please visit the Bahamas Official Visitor's Website.
Arriving by Sea
Ferries and Mailboats are options for sea transportation from Nassau to North Eleuthera, as well as numerous marinas for private boats. Please visit the Bahamas Official Visitor's Website for more information.