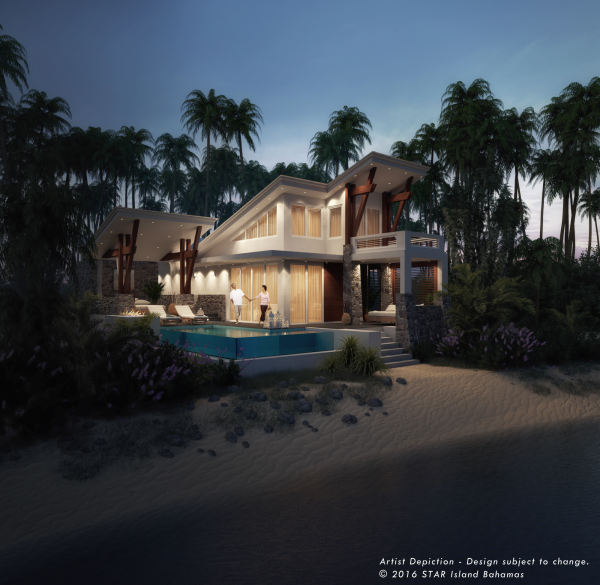 Our first suite, The Nest, is complete. The next phases of the STAR Island Bahamas project will feature exquisite, all-waterfront private lodging options to its guests. From single Oceanfront Cabanas (pictured), Treehouses to the larger Villas – every option will boast generous outdoor living areas, with all the amenities of modern life created in an environmentally-conscious design.
Please follow our Blog for updates on opening dates, construction and other news about the project.
Artist Depiction. Design subject to change.
© 2016 STAR Island Bahamas